Our Promise
Whether it's embroidery, screen printing, or design work, we promise to deliver quality results carried out with the utmost precision, consideration and care. We promise to do our absolute best to ensure our customers are completely satisfied with the end result each and every time.

Embroidery
From stylish tucker hats, to classy polo shirts and sophisticated business-wear, we can embroider what you need.

Screen Printing
Screen printing uses inks to transfer a design onto fabric items. The process involves squeezing the ink through one or more mesh screens onto the garment.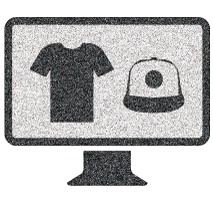 Design
From logos to pamphlets, posters, apparel and more, we have all of your design needs covered. If you need it designed, we can get it done.